Nancy Lakin
M/Y Nancy Lakin survives hurricane Dorian

M/Y Nancy Lakin (formerly Dawn Piper) is undergoing a refit after sustaining damage in hurricane Dorian in Bahamas, Man-O'War key. The fact she was one of the few yachts to survive this devastating hurricane is a testament to her solid construction and design. Built in 2001 at Covey Island Boatworks for Mr. William Brewer of Galesville, MD, she was designed by Dave Gerr of Gerr Marine Inc.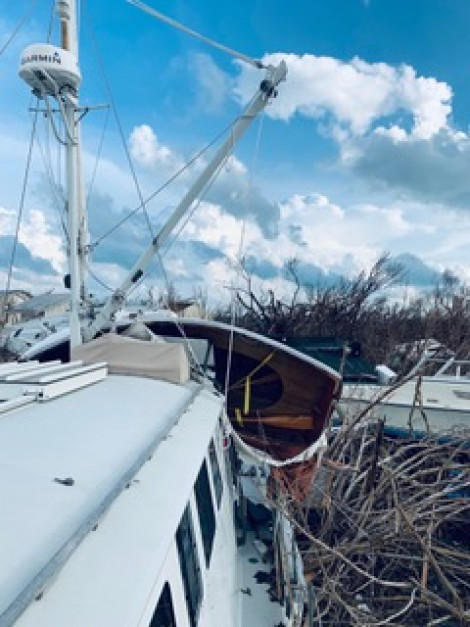 Arrival in Nova Scotia and haul out at Brooklyn Marina, NS after a long sail up the coast from Florida. The Covid 19 pandemic, US and Canada border closures and protocols made the final delivery from Rockland, ME to Nova Scotia quite a challenge. The owner was disappointed he could not do the last leg across the Gulf of Maine, but was grateful we found a capable delivery captain who delivered Nancy Lakin to us in Liverpool.
Below are some of the photos taken after Dorian, showing many unfortunate yachts that were not salvageable as well as some of the numerous homes destroyed in the hurricane.